Got Questions?
We have answers... you just may not want to hear them.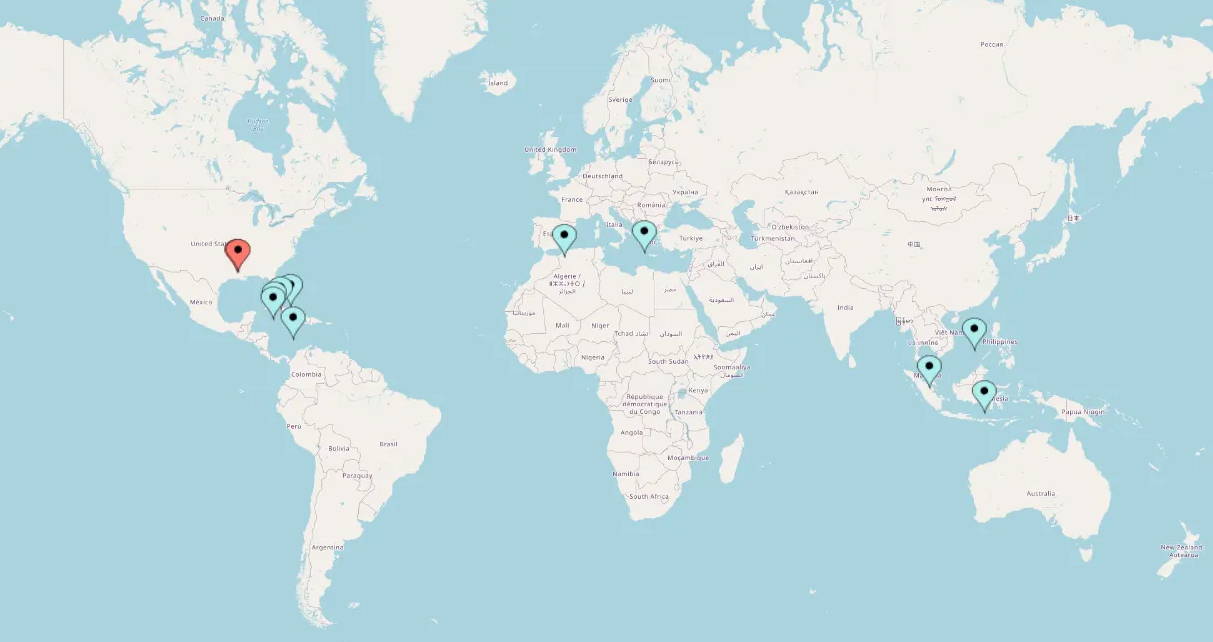 support@globalxploration.com
Little Rock & North Little Rock, Arkansas, USA
Key West & Miami, Florida, USA
Abaco, Bahamas
Port Royal, Jamaica
La Habana, Cuba
Alicante, Spain
Malacca, Malaysia
Sumatra & Java, Indonesia
*We do not publicly post addresses to our operations and warehousing facilities for our clients' and our security.